This is more of a personal wish list than anything else, but here's some items that I've personally been drooling over and think would make great gifts:
Jo Malone fragrances
I've heard sooo many things about their body fragrances and room sprays. Orange Blossom, Pomegranate Noir, and Red Roses are supposed to smell amazing. I'm waiting to make a trip to Nordstrom so that I can try some in person.
Purse organizer
Just heard about these, and am definitely going to try one. I always forget something when I change bags, and I'd love to be able to make that process a cinch. Not to mention my bags never have enough pockets for all of my things.
Warm teas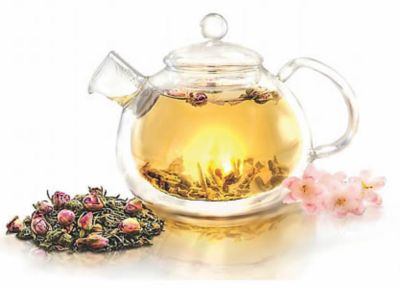 Nothing like the chilly weather to make me crave a warm cup of tea. I've just picked up two boxes of Tazo, in Cucumber White and Berryblossom White. Can't wait to sip these as a pick-me-up during work.
I'm also a huge Teavana fan, and am debating on whether to pick up some of their famed Youthberry tea.
Gift sets
I never realized just what a great value gift sets are until this year. Seriously, the amount you can save, especially on higher end brands is amazing. I've got my eyes on the above Fresh Sugar Cheer Set, which I almost picked up last time at the Sephora store. Been really needing an SPF lipbalm that won't cause chapping, and at least from trials, I think this is the brand for me.
Shiseido's also got some nice sets, which I examine each time I'm at Macy's. Seriously, just one of their night creams is about $50, so I do think these are one of the best values if you like their products. I'm still working through a bunch of skincare items though, so I'll probably pass for now.
Classy cell phone covers
Ok, iPhone users, I'm definitely jealous. I love my Android, but it's so ridiculously difficult to find cute covers for Samsung phones. I literally browse wistfully through all the case sections I see in stores, only to realize that of course they only have iPhone sizes. Nothing but tacky, ebay stuff for us other users.
Cute microfleece pajamas
It's gotten surprisingly cool in LA, and I literally never want to get up because it's so cold. I'm thinking microfleece is a necessity, and debated for a long time over the above pajamas at Target. I ended up not picking them up, and turns out they're cheaper online! (as most things are becoming).
I personally recommend getting leggings over these loose pants, because I hate the way the bottoms drag when you walk (which doesn't seem sanitary of something you're going into bed with). Regardless though, a nice necessity for winter.
7. Brimmed newsboy caps
I adore these types of hats, as they're generally flattering for everyone AND have a brim to protect your eyes from the sun. Very important. I don't have very nice ones as I fear losing them, but still love to browse for them online.
Ok, that's all I can think of for now. Hope it offers some inspiration, and would love to hear about your wish lists!